Precision Rhythmology – Identification of Disease-modifiers for Personalized Risk Stratification and Therapy in Genetic Arrhythmia Disorders
Principal Investigator:
Prof. Dr. med. Katja E. Odening, Professor for Translational Cardiology, Department of Physiology, University of Bern and Department of Cardiology, Inselspital University Hospital Bern.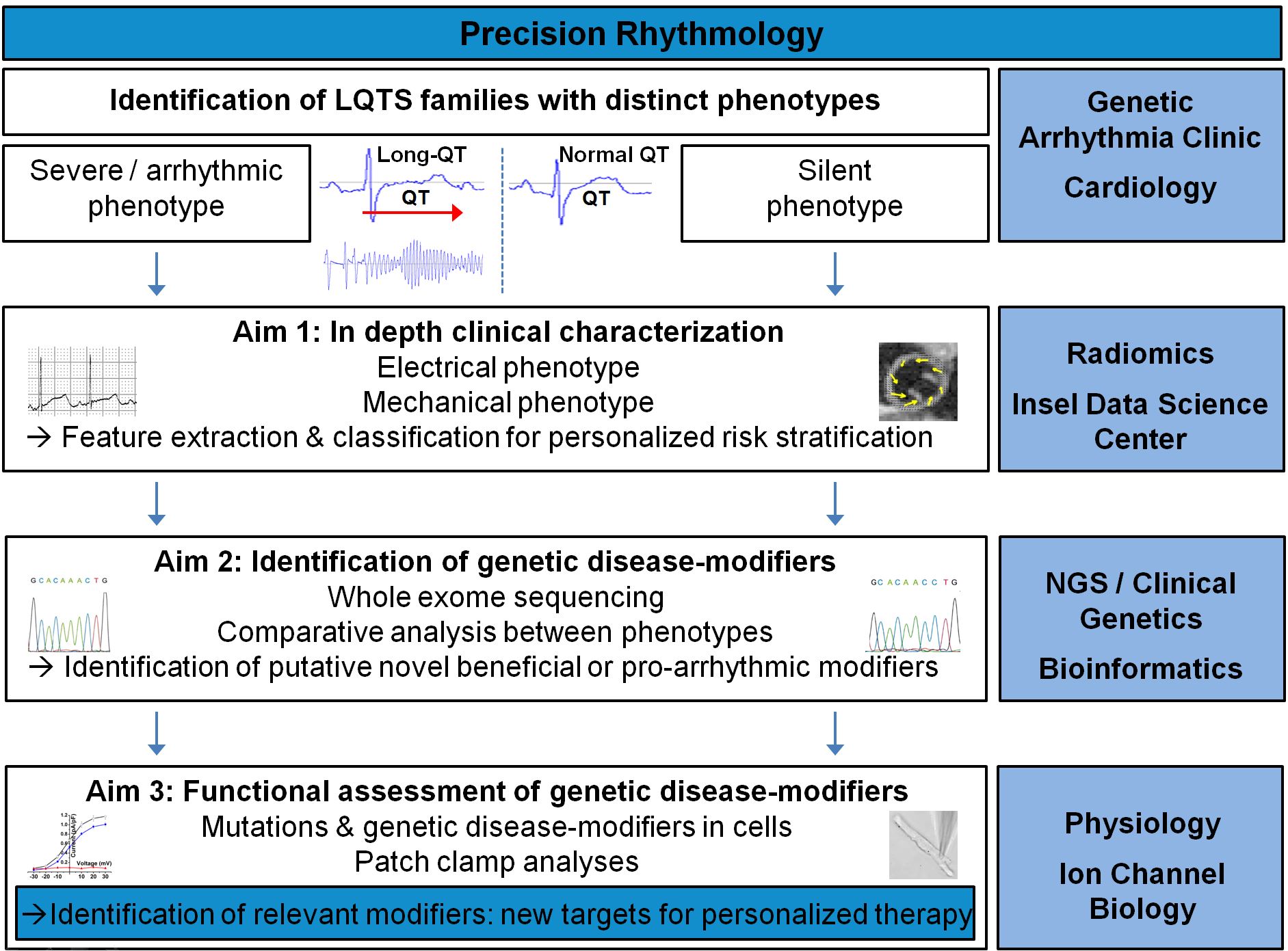 Genetic arrhythmia disorders are a major cause for sudden cardiac death (SCD) in young individuals. To prevent SCD, it is important to identify and treat patients early. Pronounced inter-individual differences in arrhythmia risk within families exist, indicating the importance of disease-modifiers.
We will establish Precision Rhythmology, targeting not only disease-causing mutations but also disease-modifiers to improve individual risk stratification. Families with different phenotypes will be recruited; their electro-mechanical phenotypes will be characterized, and electrical and MR-image features most relevant for disease severity determined. Genetic disease-modifiers will be identified using whole exome sequencing, and their functional impact assessed in cell systems.