Personalising an old recipe: Applying a multiparametric approach to individualise the dosing of fluoropyrimidine based chemotherapies

Principal Investigator:
Dr. med. Dr. phil. Angélique Sadlon, Department of Clinical Chemistry, Inselspital Bern. For more information, please visit the website.
Co-Principal Investigator:
PD. Dr. med. Verena Carola Obmann, Department of Diagnostic, Interventional and Pediatric Radiology, Bern University Hospital.
Co-Principal Investigator:
Dr. Dennis Hoch, Department of Oncology, Inselspital Bern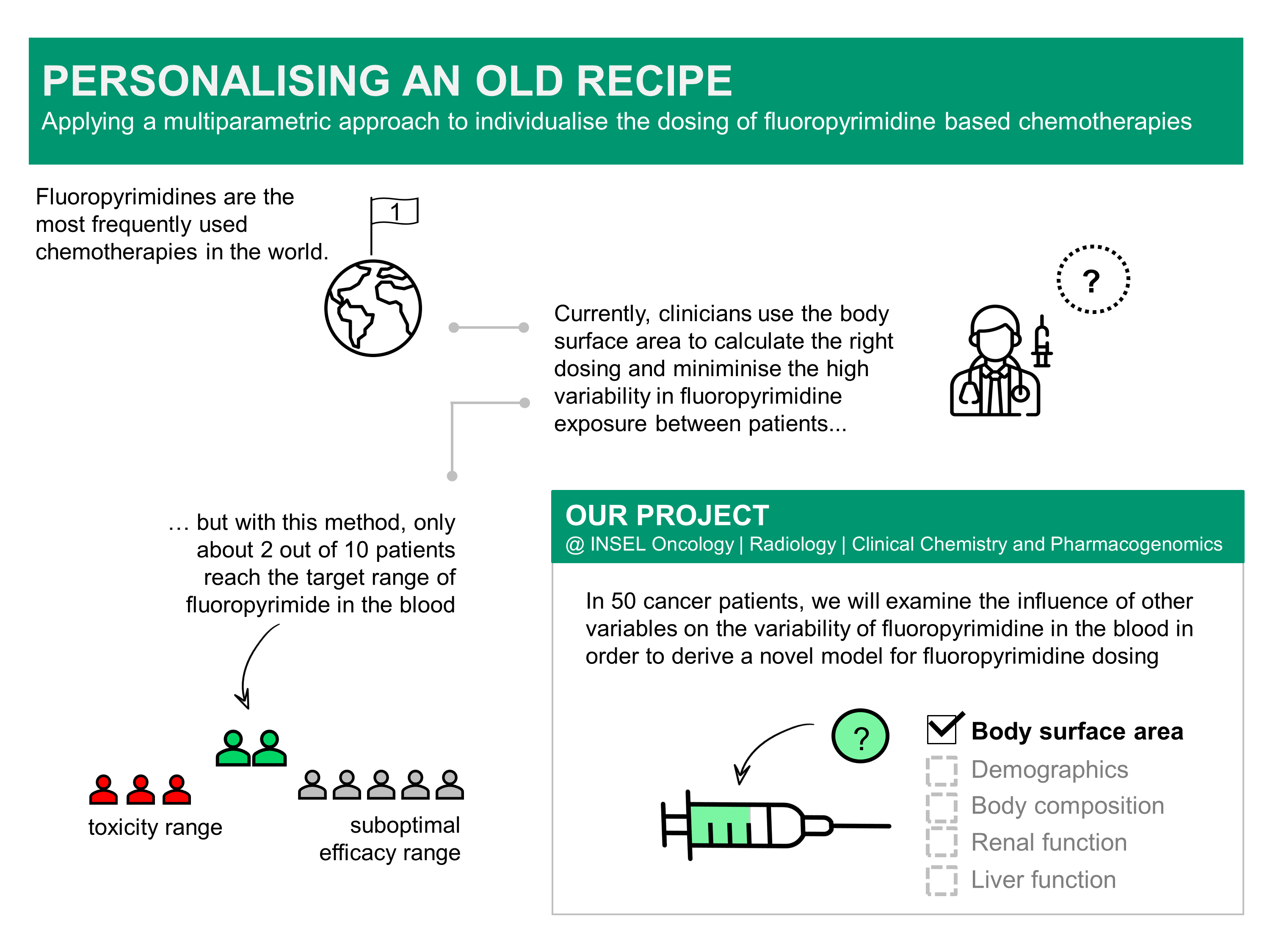 Fluoropyrimidines are among the most frequently used chemotherapeutic drugs. They have a narrow therapeutic range and may be highly toxic if overdosed. In clinical practice, the body surface area is used to minimise the large interindividual variability in drug exposure. However, with this method, only a small proportion of the patients is within the therapeutic range, while the majority of patients is either at risk of under- or overdosing. Our interdisciplinary project will investigate novel models using combinations of demographics, imaging, liver and renal function parameters to optimise the dosing, and thus, the safety and efficacy of fluoropyrimidine chemotherapies.