The Bern Center for Precision Medicine is headed by the Executive Board (Zentrumsleitung):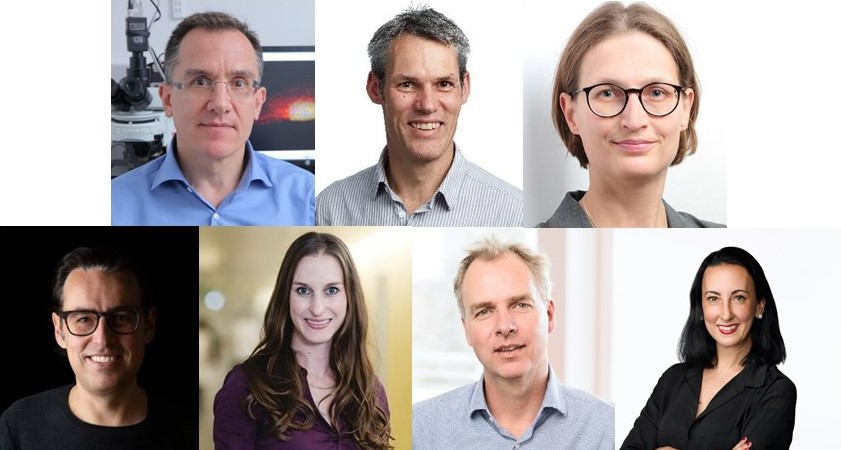 BCPM Executive Board members:
Prof. Dr. Mark Rubin: Director of the Department for Biomedical Research (DBMR) and head of the management board. Prof Rubin was the founding director of the Englander Institute for Precision Medicine at Weill Cornell Medicine and co-leader of the All of Us program (U.S. National Precision Medicine Program) for New York City before being recruited to Bern
Prof Dr. Carlo Largiadèr: Vice Director of the Institute of Clinical Chemistry at the Inselspital; Bern University Hospital
Prof. Dr. Christiane Zweier: Director, Department of Human Genetics, Inselspital, Bern University Hospital
PD Dr. Rémy Bruggmann: Head of the Interfaculty Bioinformatics Unit
Dr. Dominique Furrer, Head of Product Line L&F, Insel Data Science Center (IDSC), Inselspital, Bern University Hospital
Prof. Dr. med. vet. Sven Rottenberg: Director, Institute of Animal Pathology, Vetsuisse, University of Bern
Prof. Dr. Inti Zlobec, Head of Digital Pathology, Institute of Pathology, University of Bern
As the BCPM has been founded as a virtual center without own buildings or laboratories, it is operated by two persons:
Timo Staub (Chief Operating Officer, COO)
Claudia Requeta (Project Leader).

Executive Board
Operational Office
Past Executive Board members